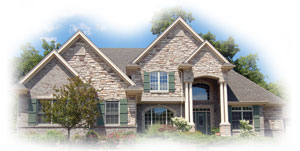 Welcome to CAS Appraisal Services, LLC. We provide real estate valuations for the mortgage lending marketplace. We will help reduce the time, effort and costs in managing the appraisal process.

Do you want the best and most responsive service from your Appraiser?
Then try CAS Appraisal Services, LLC and you won't be disappointed.
We provide:
Short Turn-Around Times
Highest Quality Appraisal Reports
On-Line Status Reports
Electronic Ordering and Delivery
Competitive Pricing
Appraisals are completed for:
Primary and Secondary Mortgages
Mortgage Refinancing
Private Mortgage Insurance Removal
Estate Planning
Divorce Settlement
NEW SERVICE --- FHA APPRAISALS
Call Today and Give Us a Try!!
Phone 813-322-3560
Fax 262-376-0090
Email appraisal@casappraisalservices.com
Website: www.casapprasialservices.com